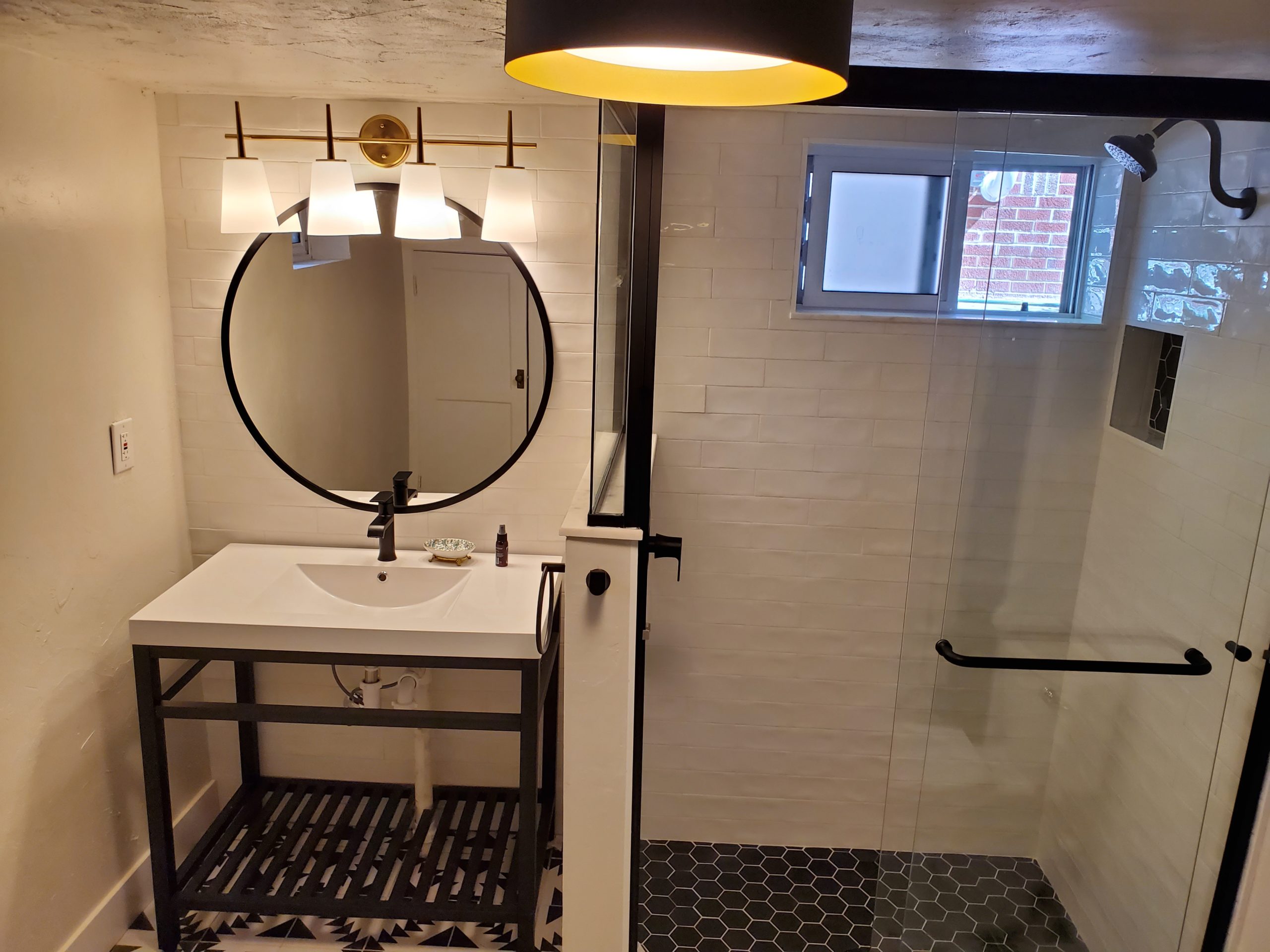 SDB for your Denver renovations and additions
According to data trends last year, 82% of homeowners who sought to improve their bathroom across the U.S. have opted to hire a professional to handle their remodeling project. Of that percentage, more than half decided to work with a General Contractor over a specialist or bathroom designer. You might be wondering, why is that?
Because, General Contractors and Design Builds offer all of those services under one roof.
Sustainable Design Build is a company that can provide you, as a homeowner, that same value. Remodeling a bathroom may be a straightforward project for you but there are still many trades involved. Having a company like Sustainable Design Build manage your bathroom remodeling project would streamline all the correspondence and planning. We will handle all the necessary work from the demo, installing new fixtures, shower pans/stalls, tile work, vanities, etc. This way you, as a homeowner, won't have to pick up the loose ends like when working with a single tradesman.
Services
Demolition
New Plumbing
New Electrical
New Fixtures
Tile Finishes
Shower Glass
Mirror Glass
The common goal of bathroom remodels:
more room
From the previous years, clients have said made their voices heard, they want more room in the bathrooms. The goal is to make a personal sanctuary where one can feel rested. Homeowners remodeling their master bathrooms are two times as likely to change their bathroom floorplan with an almost equal amount wanting to increase their bathroom size!
Even more, increasing the shower size of the master bath has been found to ensure great returns on investment for those seeking to remodel their bathrooms.
The popular bathroom remodel ideas
Soak or Shower
A common ask from homeowners is to add a new shower stall or a new bathtub. It depends on what the home lacks, because, it is best to have all the luxury options available. Homeowners find that creating the full bathroom suite makes their home more relaxing or entices buyers with more value.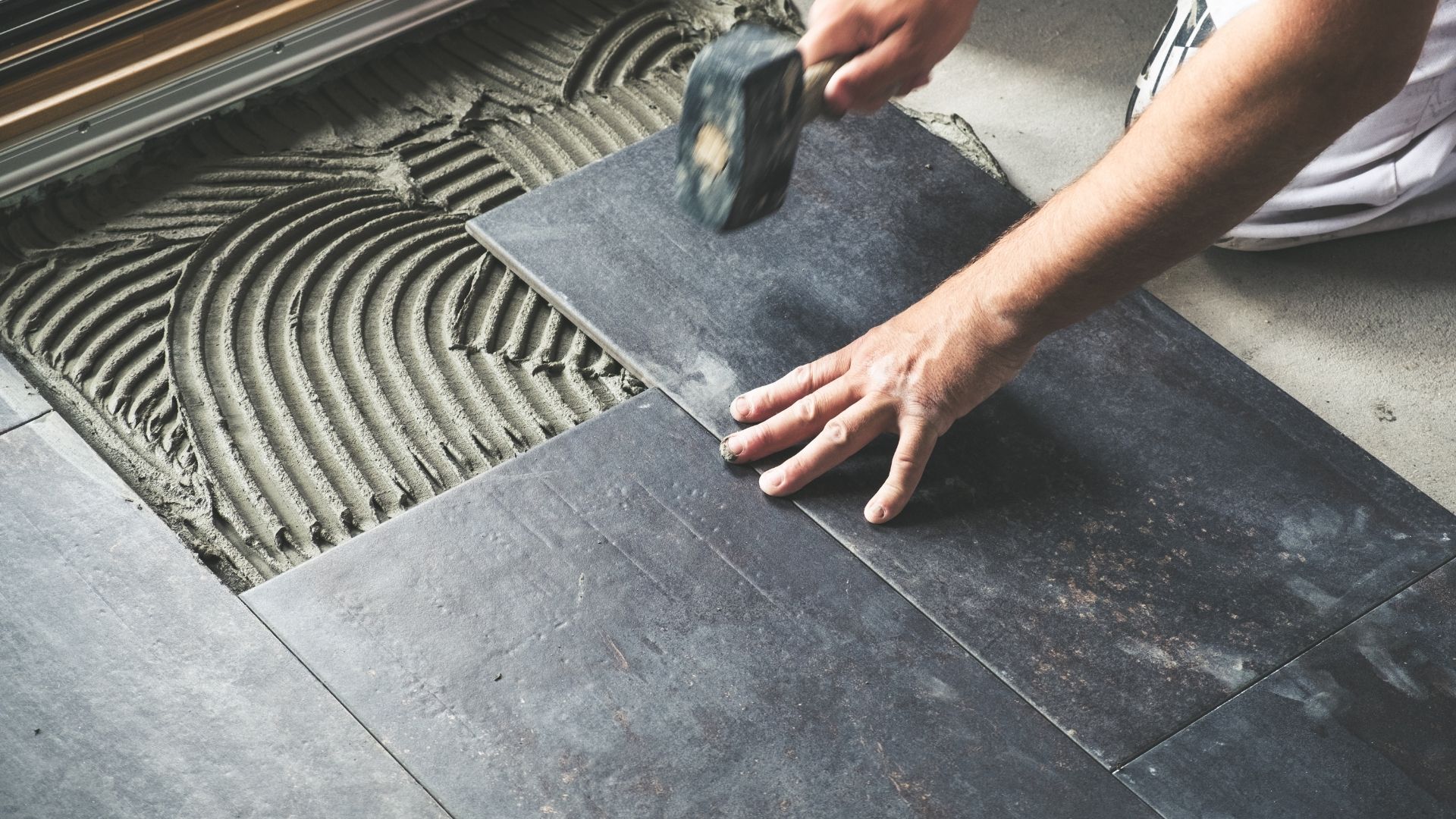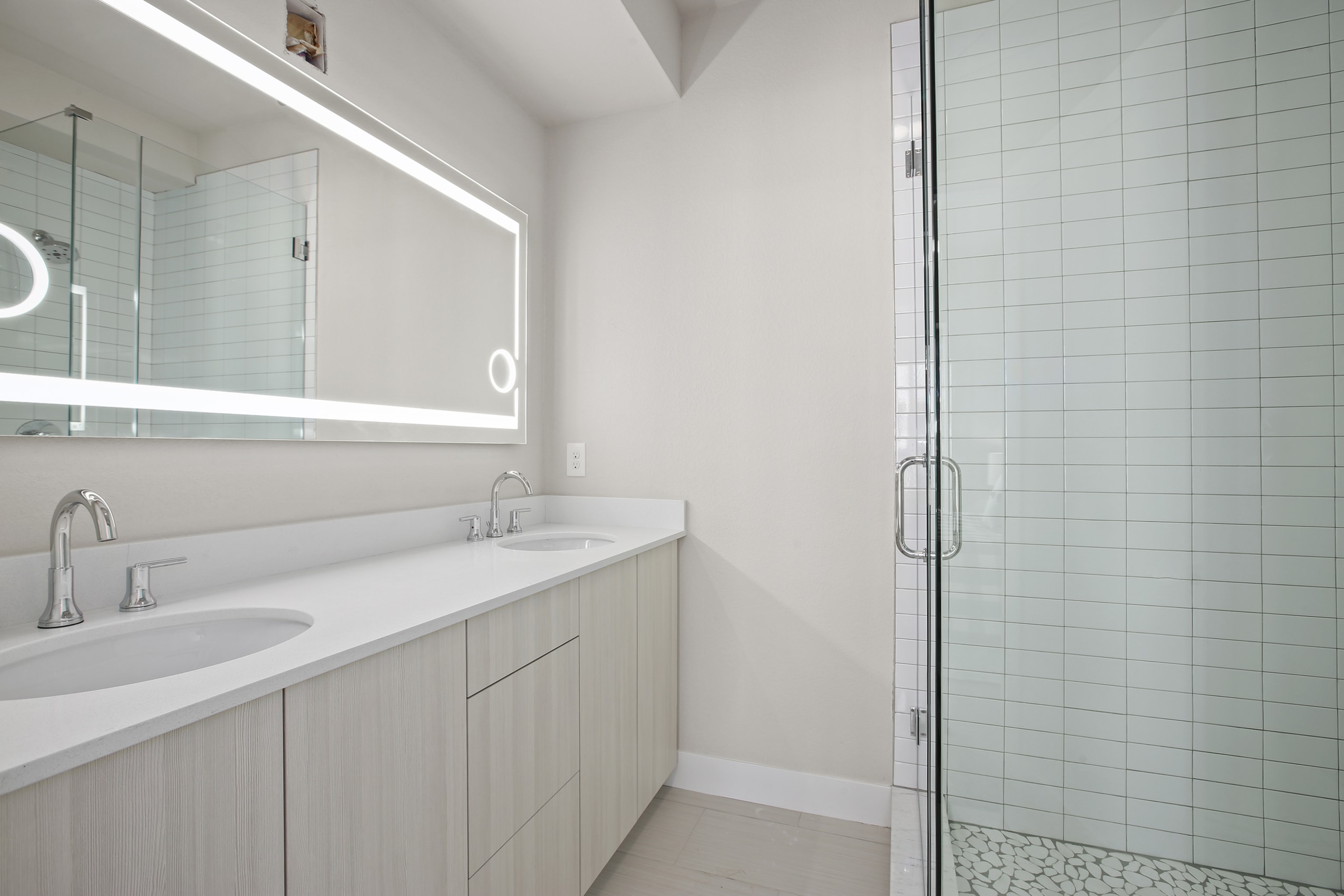 Lighting Up Your Bathroom
There is nothing more confining than a bathroom space that has poor lighting. The need for more light makes this a popular project idea for Sustainable Design Build to assist with. Installing custom lights and fixtures with self-illuminating features creates a wonderful new space to enjoy.
When is it time to update your bathroom?
Many homeowners hold out on renovating bathrooms, whatever the reason for waiting they all seem to start because of a similar reason – being annoyed with space. Functional limitations are a pet peeve for many homeowners in regards to their bathrooms. That is why Sustainable Design Build can help you design and update your bathroom to be the perfect throne your home needs it to be.
What about your bathroom do you dislike? What would you like to change about it? Sustainable Design Build can be the perfect fit for your home improvement project and more. Feel free to reach out to us for a free consultation!
Connect With Us
Planning your next renovation, or maybe you are looking to do a complete remodel for your home? Whatever the task, it can't hurt to ask. Reach out to our team through this form.
We can schedule a free consultation and discuss everything you need to get your project moving in the right direction. Did we mention, it's absolutely free?
No time like the present to get started on turning your house into the home of your dreams.
Schedule a free consultation