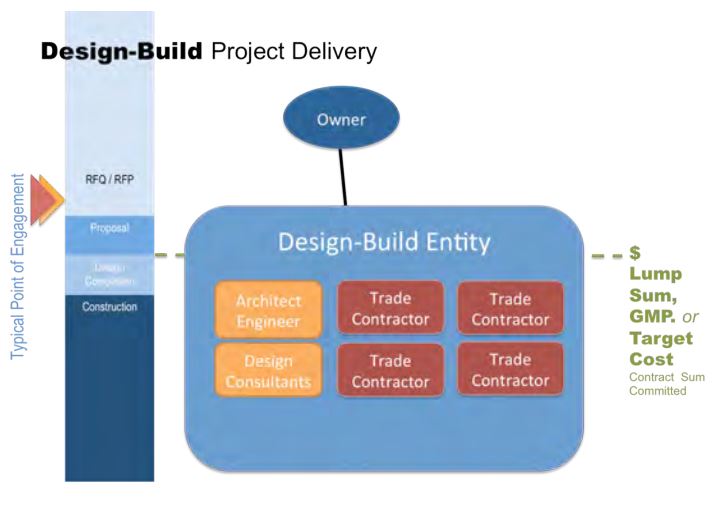 Deciding your project will determine your method
Design build methods are something to consider when you are ready to start on your new home Improvement project. Or maybe you are planning a full remodel? It is important to know the different methods involved for constructing these types of projects. Instead of calling multiple contractors and scheduling – let SDB handle everything from the moment you envision your new home!
What Design BUILD methods are available?
According to the Design-Build Institute of America, there are several methods for a construction project to take place. This includes new build, additions, and remodels too. Construction Management at Risk (CMR), Design-Bid-Build (DBB), Design-Build (DB), and Multi-Prime (MP). 
What method does SDB perform?
Sustainable Design Build offers a Design-Build method to deliver a project to it's clients. What this means, is that the client only needs to hire SDB alone and we will handle everything else. The client will not have to stress about hiring multiple contractors for independent trades or even about coordinating them on a schedule. SDB offers services to manage and supervise the project to completion so the homeowner can rest easy. 
Learn more with this informative article and be sure to reach out to us today for your free consultation!
https://dbia.org/wp-content/uploads/2018/05/Primers-Choosing-Delivery-Method.pdf